Mile-High City
In the spring of 2013, after embarking on numerous road trips and seeing most of the continental United States, I moved to the Mile-High City, living first in Parker with my cousin and her family while trying to find a teaching job before finding a spot of my own. Like Austin, it took a few months for the city to warm to me. Being jobless and in the suburbs didn't help, but patience goes a long way. The universe likes to test you before offering a hand.
It wasn't until the end of June, after securing a job and moving closer to downtown, that Denver started to feel like home. In a city not known for cheap rent, I lucked out by stumbling across a roommate on Craigslist; rent only $550 a month, utilities included. Located on Pearl Street, near the corner of 3rd and Speer, the two-bedroom condo was part of an L-shaped apartment complex, reminiscent of 1950s cabana Florida, coming with a balcony and pool. Even better, it was only a block away from the Cherry Creek Trail, over 20 miles of recreational trails stretching from downtown all the way to Parker.
It had everything I needed. Perfect location, affordability, and within biking distance of any place in the city. With few hills and plenty of bike lanes, Denver's the perfect bike-friendly city. I used my car as little as possible, saving me from both traffic and parking. My roommate didn't even own a car. He literally biked everywhere.
Home to a large and well-organized biking community, there's always a lot of events to participate in. The Denver Cruisers meet on every hump day for a ride through the city, with each week having a new theme like Mad Max, Disco, Bike Prom, People of Walmart, Pirates, and Bubble-Wrap, Duct Tape, and Cardboard. Hundreds dress up and meet in pre-determined bars and locations for a cocktail before hitting the streets in full attire. Another popular bike event, the Tour de Fat, occurs in August. Thousands dress up in crazy costumes to consume copious amounts of New Belgium beer and enjoy a nice cruise down blocked-off streets near City Park. The ride slow and sluggish in the beginning, much like rush-hour traffic, before clearing to a steady pace.
With an estimated 300 days of sunshine, Denver is an outdoor-lover's paradise, a real natural playground with plenty to do. You can hang at City Park, Wash Park, and Cheesman, all perfect for running, volleyball, Frisbee, picnicking, and barbequing; catch a Rockies game at Coors field; take in the unique beauty of Red Rocks, good for not only concerts, but hiking and exercising as well; explore the rustic charm of Golden; people-watch on the mile-long 16th Street Pedestrian Mall; visit Wild Bill's grave at Lookout Mountain; stroll through the grounds of the State Capitol, located in the heart of the city at exactly 5,280 feet above sea level; ride your bike, run, or walk along the South Platte River.
Other fun activities include: art walks on the first Friday of every month in the Santa Fe Art District; Final Friday in the North Art District during the summer months; free first Saturday of the month at the Denver Art Museum; drinking free beer at the Coors Brewery Tour; enjoying a stiff drink or cheap beer at Don's Club Tavern; browsing books, comics, and records at Mutiny Information Café; getting a coffee at Pablo's; gorging on an amazing meal at the Buckhorn Exchange, one of the oldest steakhouses in town (the tables even have cubby holes to place your six-shooters) with a wide variety of meats including buffalo, elk, rattlesnake, ostrich, etc., and numerous trophy animals mounted on the walls, including a giant black whale penis; catching an intimate concert at the Fox, Ogden, and Bluebird; writing at the Lighthouse Writers Workshop, a large, spacious house north of Colfax where writers can hang and hone their craft; enjoying an indie flick and microbrew at the Mayan or Esquire; shopping and bar-hopping on South Broadway; feeling extremely full after a breakfast at Denver Biscuit Co.; getting your sweet tooth fix at Little Man and Sweet Action Ice Cream, where experimentation is key; sampling the many different varieties of legalized marijuana, including gummi bears, energy drinks, cookies, and hot chocolate; following up this sampling with a giant-size pizza from Cosmos.
The best part about Denver is that it acts as a gateway to the majestic Rocky Mountains, only a 30-minute drive west. With hundreds of biking and hiking trails and 53 fourteeners (mountains over 14,000 feet), a person could spend a lifetime exploring them all. I hiked two fourteeners, Quandary and Bierstadt, and drove up one, Mount Evans. It was a scary, white-knuckle, wheel-clenching trip through narrow windy roads, made even more terrifying by a thick fog that limited visibility.
Perhaps the most challenging and exhausting hike is the Manitou Springs Incline in Colorado Springs. Originally serving as a cable car leading to Pike's Peak, all that remains are railroad ties. Now used as a massive staircase, with an elevation gain of over 2,000 feet in less than a mile. It's a strenuous, heart-pumping grind (some people are crazy enough to run up), but the sense of accomplishment and view at the top is worth the effort.
Colorado is a perfect road-tripping state. Every direction offering something unique and beautiful to see. The city of Boulder is about forty-minutes north of Denver, known for its laid-back hippy lifestyle, plenty of organic food options, and lots of nice areas to hike. Further north of that, Estes Park, the gateway to Rocky Mountain National Park and home to the Stanley Hotel, inspiration for the Overlook in Stephen King's The Shining.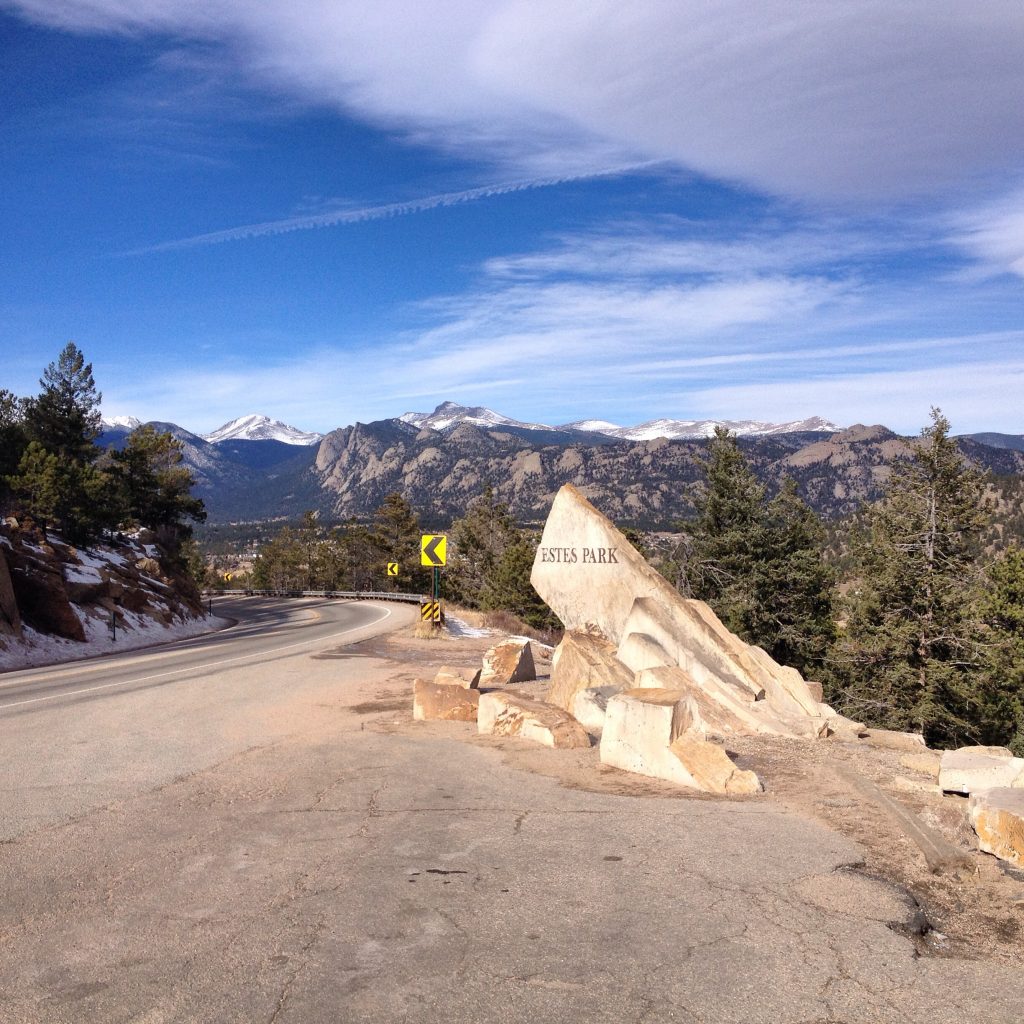 The southern part of the state is where the desert meets the mountains. The landscape more spread out and rugged, reminiscent of the wild west. In Colorado Springs, there's the unique geological wonder, Garden of the Gods. Further south from there, Great Sand Dunes National Park, the tallest sand dunes in North America, great for hiking and sand boarding.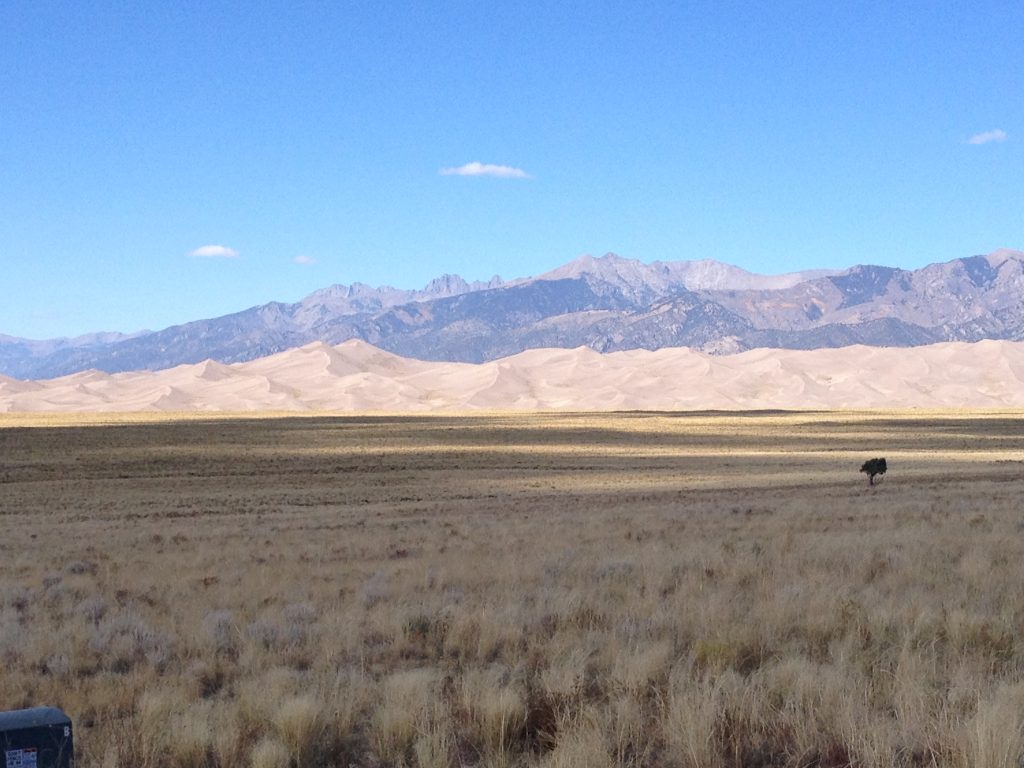 Continuing west from the dunes is a nice scenic drive through Wolf Creek Pass, passing through the Continental Divide and San Juan Mountains. From there it's only about fifteen miles to Pagosa Springs and its many sulfur hot springs. This enjoyable drive an excellent way to experience Colorado's fall colors, mostly yellow and not as vibrant as the fiery reds and oranges of the Midwest and East Coast.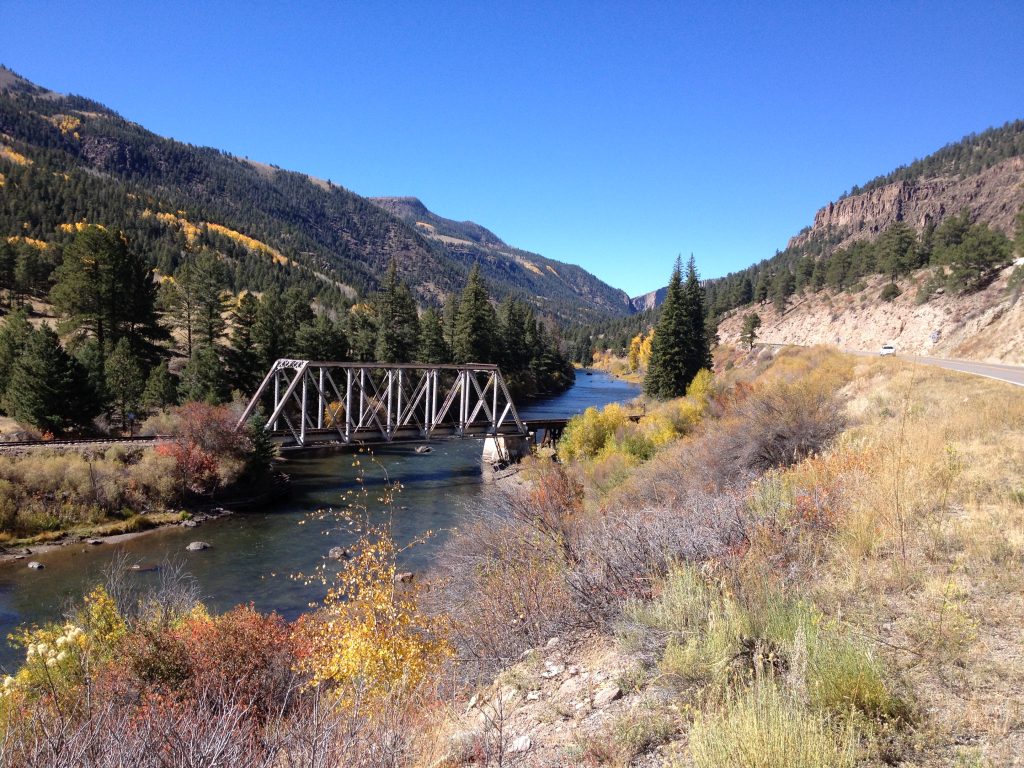 Nothing compares to mountains, but the one thing I found lacking in Denver and Colorado was easily accessible swimming areas. There are plenty reservoirs, lots of rivers, and many frigid mountain lakes, but nothing like Michigan, home of over 10,000 lakes and the longest freshwater coastline in the world. In a hot dessert climate, with temperatures averaging in the 80s and 90s, being next to water was the one thing I missed most.
Whereas most states can't wait for summer, Colorado is all about winter, offering some of the best skiing in the world and over twenty ski resorts to choose from. Ski season starts as early as November and can last as late as June, depending on the weather and amount of snow. My go-to ski resort was Loveland, close and convenient and not that expensive. Other areas I skied included Copper Mountain, Breckenridge, Winter Park, and Vail, where I went snowboarding for the first and only time with a group of students.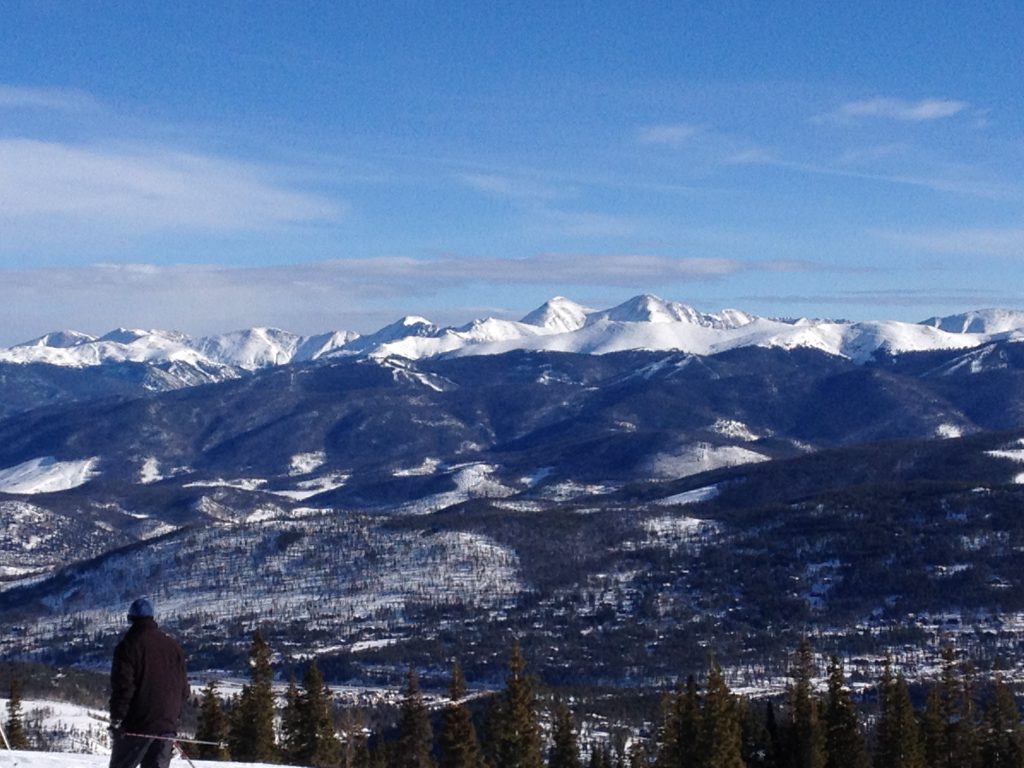 As a blue-square ninja (no black diamonds, please), I loved the vast, wide open slopes. Chairlift rides were a good fifteen or twenty minutes up and the ride down just as long. The resorts not only offering world-class skiing, but amazing views as well, making you feel like you were up in the heavens, skiing with the gods. Nothing is more beautiful or inspiring than a vista of snow-capped mountains stretching for as far as the eye can see.
There were only two downsides to skiing in Colorado. One, it was expensive. Daily lift tickets averaging over $100, not including rental fees, food, drinks, parking, and gas. Two, traffic sucked. With only one true route to the Rockies, I-70 W can be a nightmare on the weekends, getting so clogged and backed up that it can take hours to get through. In a bad snowstorm, it's much worse and sometimes people get stranded overnight thanks to road closures. We often left at four or five in the morning to avoid traffic, believing it better to wait in the parking lot for the resorts to open than it was to sit in a car hardly moving.
A cheaper alternative to skiing is snowshoeing, also known as hiking in the snow. With rentals costing less than twenty bucks for a day, it's a fun way to blaze a trail through the winter landscape. Kenosha Pass, near South Park (a grassland flat, not a town like the famous cartoon), a perfect place to find solitude and create your own tracks in the snow.
Winters in Denver weren't as harsh as expected. Most of the heavy snowfall occurred in the mountains, leaving Denver, with its desert climate, to enjoy more warm days than cold. The weather bouncing from one extreme to the next. One day freezing cold and the next warm enough for shorts. Snow storms were sporadic and when they came, packed a heavy punch, but one of the plus sides of having over 300 days of sunshine, it didn't last long. A foot or two of snow could be melted in a matter of days. There were only a few weeks out of the entire year where I couldn't ride my bike.
What I loved most about Denver was its copacetic blend of everything urban and naturistic. It had the vibrant energy that only exists when thousands of people gather in one location, while also offering a beautiful escape from it all. One only found in the great outdoors, Colorado's backyard.