Beautifully Strange
Iceland, it's a landscape like no other. A cold paradise greener and richer than imagined from a remote island in the North Atlantic. Everything about it is beautifully strange. The language. The food. The brutal, volcanic landscape. And yet it's capital city Reykjavik has all the comforts and contemporary charm you'd expect from a European country despite its lack of proximity to the continent.

You can't help but wonder why anyone without the aid of modernity would choose to live there in the first place? It's hard. Cold. Windy. Isolated. There are active volcanoes, unpredictable weather, and the nearest civilization is hundreds of miles away over rough seas. Whatever reason the early Vikings decided to make Iceland their home, I'm glad they did. It's an incredible place to visit.
There's really only two practical and cost-effective ways to see the beauty of Iceland: by car or by tour. Just depends on your preference. Me, I like to not worry about the logistics of driving so went the tour route. We started with the Northern Lights and ended with the Blue Lagoon, while in between did three full-day tours, each costing roughly 100 euro per person. Two were fantastic and the third was just okay, mostly due to inclement weather (torrential-like wind and rain, with low visibility).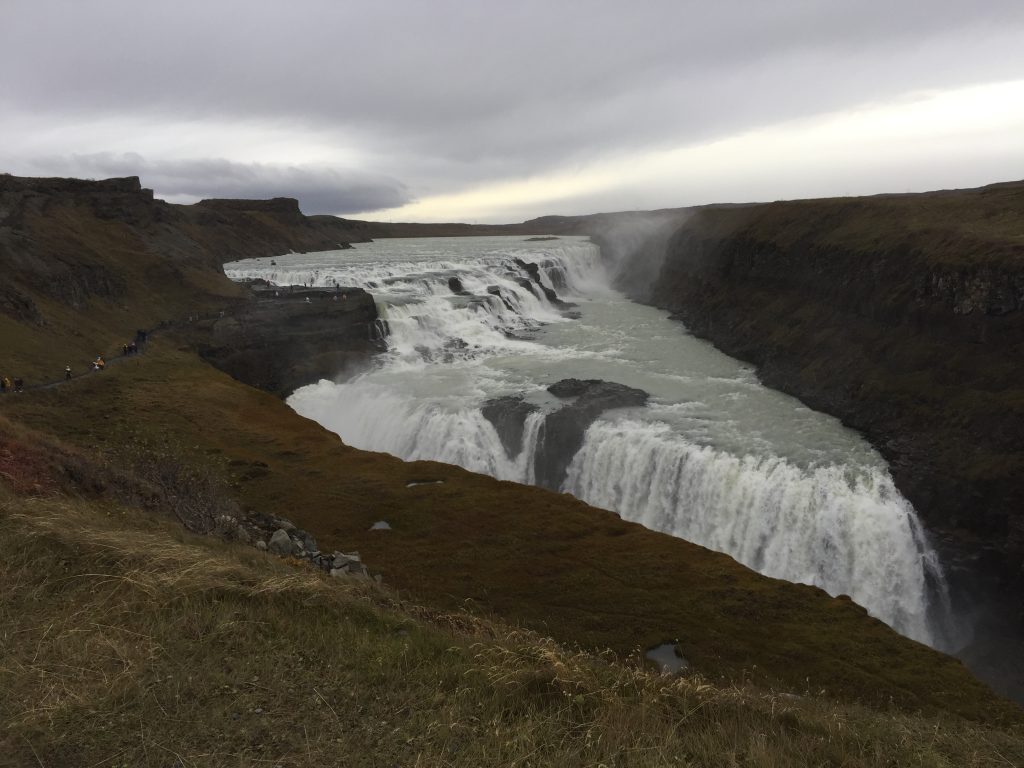 Golden Circle + Secret Lagoon: The most popular day tour that includes Thingvellir National Park, Gullfoss Waterfall, and Geysir Hot Springs (no Old Faithful). We added on Secret Lagoon, which was a perfect way to end the day.
Beautiful South Coast (favorite tour): Includes: Skogafoss Waterfall, Solheimajokull Glacier, black sand beaches of Reynisfjara, town of Vik, and Seljalandsfoss Waterfall.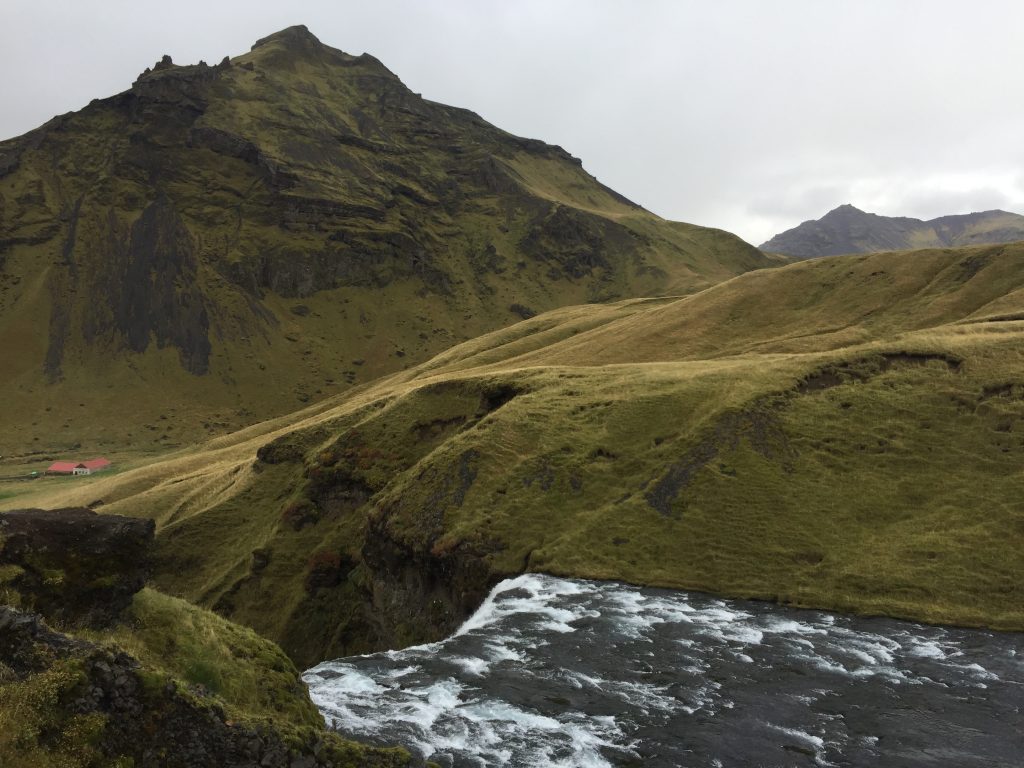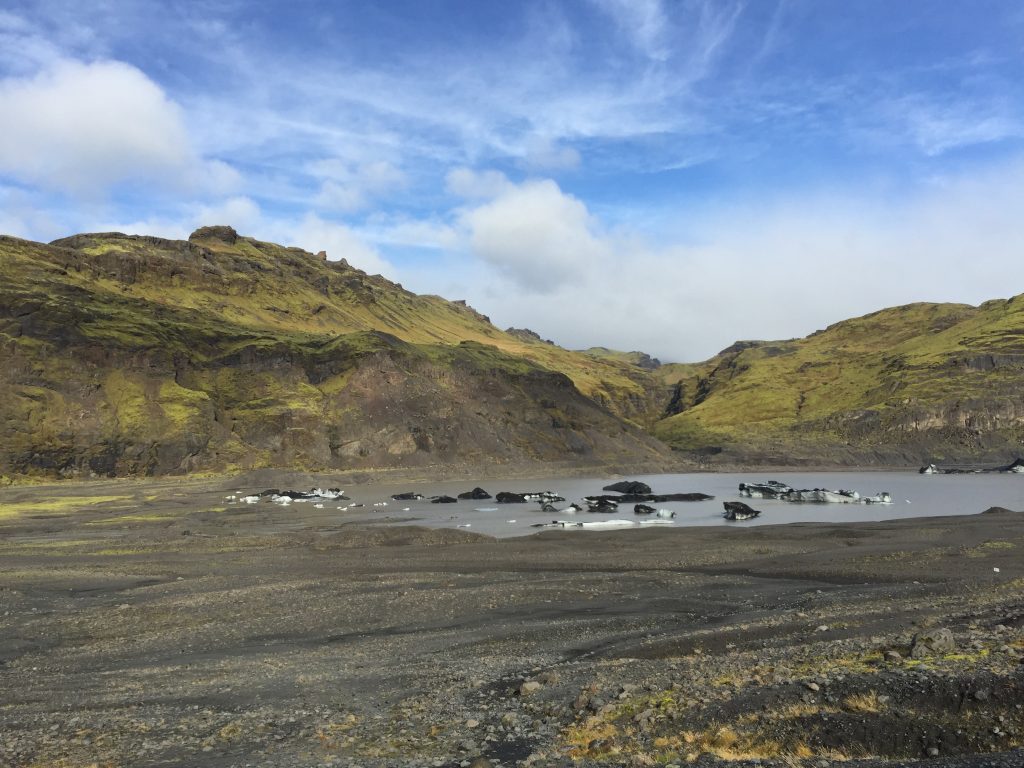 Snaefellsnes Peninsula (bad weather day): Includes: Kirkjufell Mountain, more black beaches and cliffs, and glacier views, which we couldn't see because of the fog. However, we did see some amazing rainbows.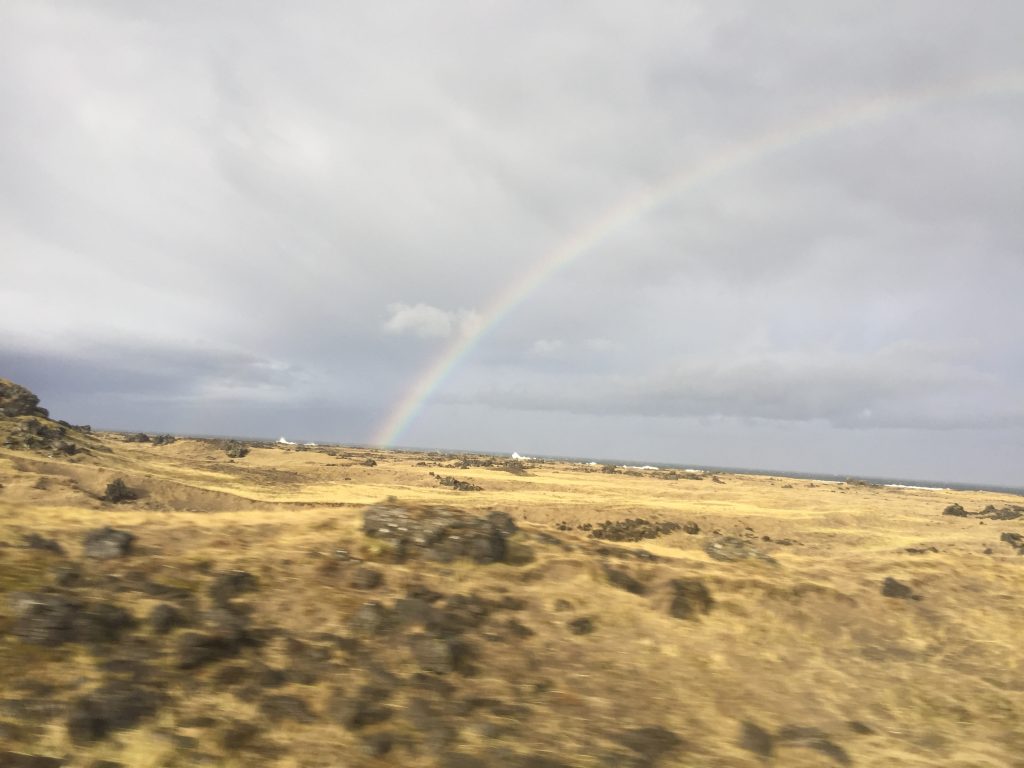 The Blue Lagoon is crazy expensive (up to 100 euro per person for the basic package and shuttle) but absolutely worth it. Since it's located close to the airport, I recommend seeing it right when you fly in or before you fly out; that way you save on shuttle costs to and from the capital city. The lagoon is massive so even when it's overcrowded with tourists you can still find a quiet space to relax and enjoy its beauty.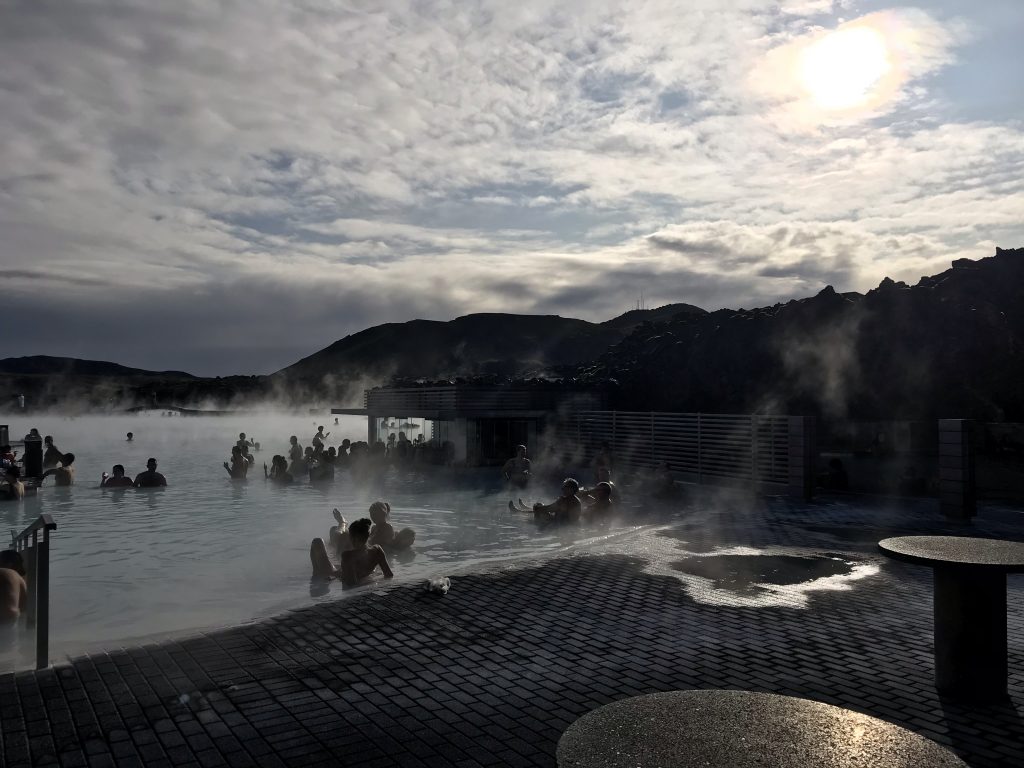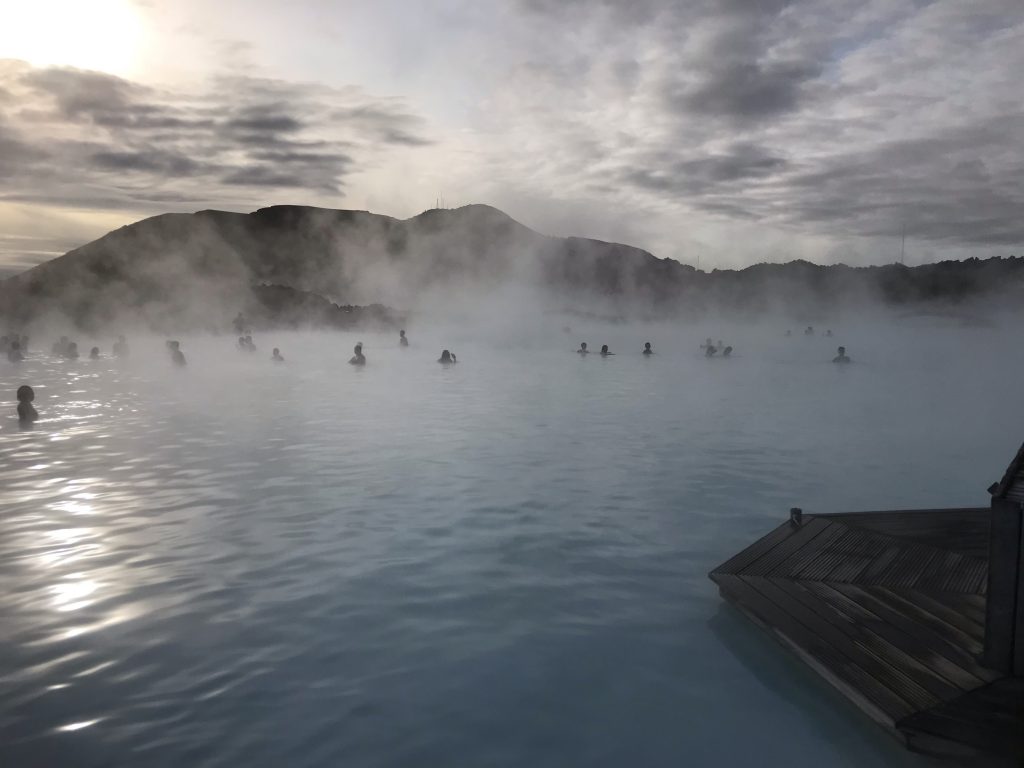 There are also plenty of extras like a sauna and steam rooms, so it's easy to stay for a good 3-4 hours and get your money's worth. The best part, the drink that comes with your price of admission. There is no greater feeling them sipping an ice-cold beer while immersed in tranquil turquoise water, with steam rising up from black volcanic rock. It's surreal, one of those rare moments where you can't but help think, is this real? Am I actually here?